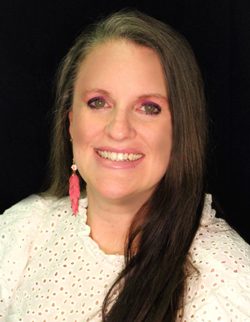 Alice Maynor, CEO/Director of Clinical Services
BA in Psychology, 2009 – University of Louisville
MSSW, 2011 – University of Louisville Kent School of Social Work
After managing a successful private practice for several years, Alice joined Wooded Glen as Director of Clinical Services shortly after we opened our doors in 2019. With over 20 years of experience, she specializes in trauma, addiction, self-harm, eating disorders, domestic abuse, and co-dependency. These skills, combined with her EMDR training and LCSW, have proven to be useful in our clients' journey. Alice is truly passionate in believing a client's success is based primarily on their strengths. Her fun, bright, cheerful, compassionate attitude provide our clients with a sense of comfort while in treatment. In her spare time, Alice can be found day-dreaming about her starring role as Elphaba in the Broadway Musical "Wicked."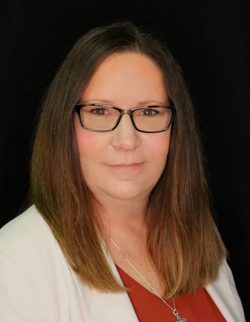 Julia Mackey, Director of Admissions
Julia's earlier career began in marketing management, however her passion about recovery found her wanting to give back in the most meaningful of ways by dedicating her life to over nine years in behavioral health. Since joining the team at Wooded Glen in 2019, Julia has quickly transitioned from Recovery Support Technician Supervisor to Intake Coordinator and now Director of Admissions. Julia's vast knowledge surrounding recovery and the admissions process is crucial to providing a welcoming and professional atmosphere for our clients and their families. In her time away from Wooded Glen, Julia dedicates her time as the Ministry Leader at her church for Celebrate Recovery.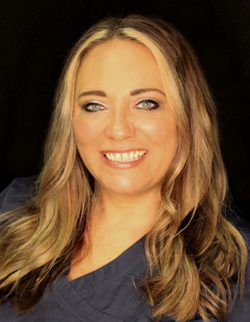 Lisa Sparrow, Director of Nursing
LPN, 2001 – Spencerian College
Lisa's commitment to client care started long before she arrived at Wooded Glen in 2021. She has offered her services in many areas including TCU, home health, pediatrics, prison institutions, and LTAC. In 2014, Lisa began working in community mental health, specifically in addiction medicine. Just before she joined our team, she lent her strengths as Nurse Manager of an inpatient addiction recovery facility. Today, she's leading an incredible team of more than 20 nurses and providing positive support to our team and clients. When Lisa is away from us, she spends her time with family in competitive sports, traveling, and attending church.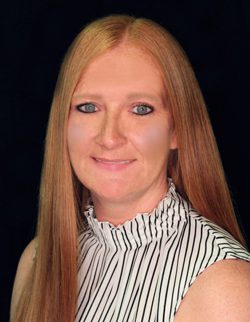 Amanda Heineman, Director of Utilization Review
BA in Human Services & Counseling, 2022 – Lindsey Wilson College
MS in Counseling and Human Development (in progress)
Before starting her career with Wooded Glen in 2020 as a Utilization Review Coordinator, Amanda was a Peer Support Specialist in Behavioral Health for over 8 years. In addition to being promoted to Director of UR in 2021, she's also now responsible for managing our Case Management team. In 2022, Amanda joined the Summit Tactical Recovery group, playing a vital role in assisting with Compliance and Risk Management for our Veteran program. Amanda's passion is strong as she believes "recovery and change are possible!" When away from the facility, Amanda enjoys her free time with her wife and 3 daughters.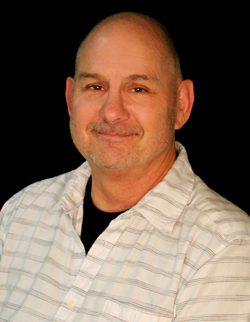 Dean Jewell, Director of Business Development
Business/Public Relations, 1976 -Bowling Green State University
As Wooded Glen began opening the doors for our clients in 2019, Dean immediately began incorporating his knowledge and experience to help us grow. Twenty-five years in sales and marketing experience, combined with 10 years in treatment Business Development, has given him the edge in showcasing Wooded Glen and Summit's capabilities to perspective leads. Since coming in as a BD Representative, Dean has proven to be a valuable asset to our team and our clients. In 2021, he was promoted to Director of Business Development and now leads his own team. In Dean's spare time, he can be found attending live music and sporting events.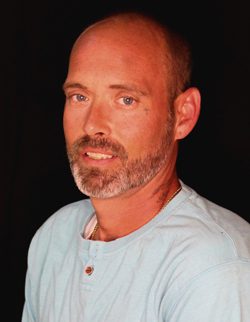 Doug Sparrow, Director of Plant Operations
Doug joined the Wooded Glen team in late 2021 with a strong background as a construction superintendent. With more than 20 years of experience in construction, landscaping, HVAC, electrical, plumbing, and maintenance repair, he's quickly adapted to the demands of our facility and provided critical support when needed. Doug's ability to multi-task with a positive attitude has proven to be very beneficial to our team and clients. Earlier this year, Doug became Psych/Armor Certified, able to provide support to our Veterans when needed. In his off time, he enjoys fishing, swimming, being with his family, and coaching travel softball.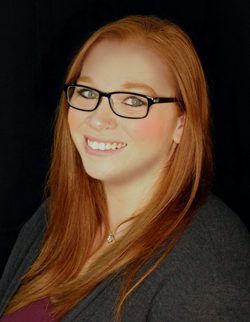 Brittany Gutowski, Business Office Manager
BA in Business Administration & Management, University of Phoenix (in progress)
Prior to joining Wooded Glen in early 2021 as a Business Office Assistant, Brittany provided strong administrative, business, and payroll support in the manufacturing community. Later in 2021, Brittany was promoted to Business Office Manager, handling all functions related to billing, payroll, medical records, and vendor communications. Brittany's positive attitude and extensive knowledge surrounding her role has been critical as Wooded Glen continues to grow. During her days off, Brittany enjoys spending time with her family and dogs.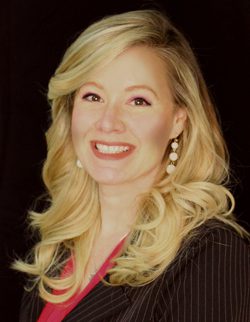 Angie Hart, Director of Human Resources
Graphic Design Production, 2012 – Eastern Florida State College
Angie first joined Wooded Glen in 2021 as our Recruiter, but quickly rose to Director of Human Resources. Her previous roles include HR, customer service/support, recruiting, social media marketing, and graphic design. Her experience in handling staffing needs and concerns, dedication to providing a safe, positive, and engaging environment, and commitment to employee relations has transformed the atmosphere for new hires and current team members. When not managing the needs of our staff, Angie enjoys photography, painting, writing, and spending time with her family.