Our goal is to get each of our clients physically and emotionally comfortable as quickly as possible, in order to allow them to focus solely on their treatment, free from any type of substance dependency.
Upon admission to Wooded Glen Recovery Center, each client receives a full physical exam. During that exam, our staff will take the time to understand the client's health history with a focus on the recent use of drugs and alcohol. Working alongside the client, our medical team will create an individualized plan to begin the withdrawal and detox process, if necessary. While not all of our clients will need detox treatment, it's important that people with a substance abuse history clear their bodies of drugs or alcohol.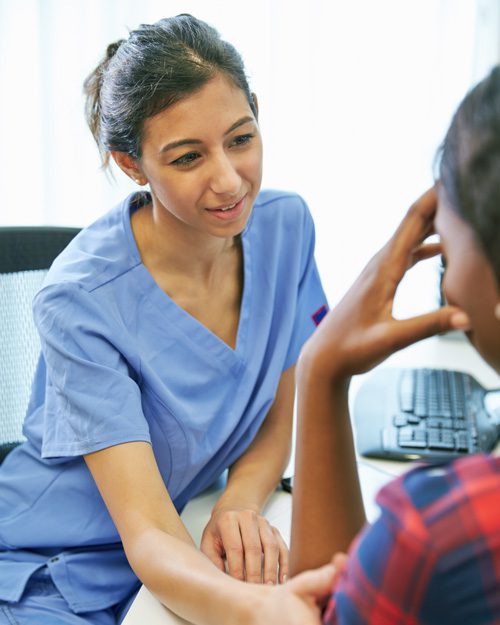 Withdrawal will sometimes involve both emotional and physical symptoms as the body adjusts to decreasing levels of drugs or alcohol in the bloodstream. Symptoms vary with each individual and will depend on the type of substance and the length of use. Emotional symptoms can include anxiety, restlessness, insomnia, and depression. Physical symptoms associated with withdrawal can include nausea, diarrhea, sweating, and chest pain.
Fortunately, you don't have to go through any of this alone. When the detox process begins, individual therapists will be standing by to offer support. Trained nurses are available 24/7 to ensure your physical and mental well-being and guide you through the withdrawal experience. Pharmacological interventions may also be used if necessary.
Most clients finish detox within the first five days of entering Wooded Glen Recovery Center and are then able to join the community for group work, counseling, and activities.
We Accept Most Insurance
Many insurance companies provide coverage for most or all of treatment at Wooded Glen Recovery Center. For the uninsured, we offer competitive self-pay rates to provide affordable treatment.