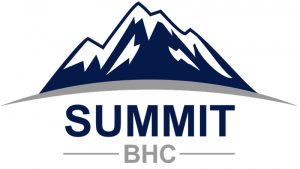 Franklin, TN – Summit BHC (Summit), a leading provider of addiction treatment and behavioral health services, announced the opening of its 18th treatment center, Wooded Glen Recovery Center. Located in Henryville, Indiana, the residential treatment facility is Summit's first in the state, and will serve individuals throughout the region, including Indiana, Kentucky, and Ohio. Wooded Glen is located in southeastern Indiana, near the beautiful Clark State Forest.
Wooded Glen offers evidence-based treatments for individuals struggling with drug or alcohol addiction. A multidisciplinary team of care providers, including physicians, nurses, and resident assistants, develops individualized treatment plans designed to accommodate each client's unique needs. Every plan includes intensive individual counseling and group therapy, as well as access to a range of holistic addiction treatments. Clients receive 24/7 care and are supported by a team of credentialed recovery professionals.
"The opening of Wooded Glen allows us to continue our tradition of offering quality addiction treatment to populations in need," stated Trey Carter, CEO and Founder of Summit. "We look forward to working with the community to ensure that Wooded Glen is meeting the needs of the region while helping our clients attain their full recovery potential."
To celebrate the facility's opening, Wooded Glen Recovery Center will be hosting an open house on Wednesday, October 23rd from 10:00 am to 2:00 pm EST, featuring an official ribbon cutting ceremony in conjunction with the local Chamber of Commerce at 11:00 am.
"We are very proud to open the doors of Wooded Glen," stated Steve Mitchell, Wooded Glen Recovery Center's CEO. "Our leadership team has spent the past few months developing a world-class addiction treatment program. Wooded Glen will provide our clients with a full-continuum of care that includes detox, residential treatment, a family program, and ongoing continuing care."
About Wooded Glen
Wooded Glen Recovery Center is a residential treatment center that provides services for adults struggling with the disease of addiction. These treatment programs are based on the belief that addiction is a chronic illness that requires ongoing care to be managed effectively. Wooded Glen is licensed for detoxification and residential treatment services.
About Summit BHC
Headquartered in Franklin, Tennessee, and founded in June of 2013, Summit was established to develop and operate a network of leading addiction treatment and behavioral health centers throughout the country. The company's sole focus is on the provision and management of specialty chemical dependency and addiction disorder services within a flexible and dynamic continuum of care. The leadership team at Summit is comprised of senior executives with decades of combined experience in the behavioral healthcare industry at the national level. The company currently owns and operates 18 freestanding addiction treatment centers nationwide.
For Information
Karen Prince (Summit BHC) – 410-336-9905 – kprince@summitbhc.com